DVD Shrink For Windows
About DVD Shrink
DVDShrink is Windows software to backup DVD discs. You can use this software in conjunction with DVD burning software of your choice, to make a backup copy of any DVD video disc.
Reviewed by Lizzie M. Walsh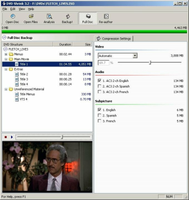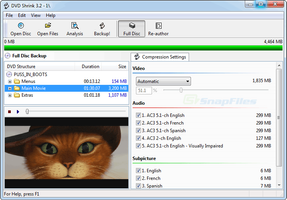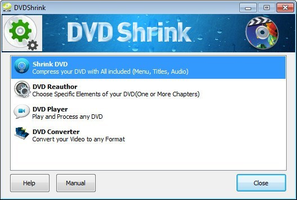 Old Versions

Copy a DVD9 to a empty DVD
3.2.0.15
How to download and Install DVD Shrink on Windows PC
Click on the Download button to start downloading DVD Shrink for Windows.
Open the .exe installation file in the Downloads folder and double click it.
Follow the instructions in the pop-up window to install DVD Shrink on Windows PC.
Now you can open and run DVD Shrink on Windows PC.