Rufus Portable For Windows
About Rufus Portable
Rufus is a small utility that helps format and create bootable USB flash drives, such as USB keys/pendrives, memory sticks, etc. It can be be especially useful for cases where: you need to create USB installation media from bootable ISOs (Windows, Linux, etc.); you need to work on a system that doesn't have an OS installed; you need to flash a BIOS or other firmware from DOS; you want to run a low-level utility. Rufus is significantly faster than similar utilities and it's open source and free.
Reviewed by Yasmin Souza Ferreira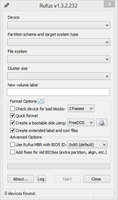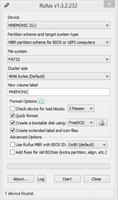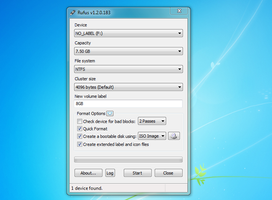 Information
Languages
English,Portuguese,Spanish

Convert your pen drive into a bootable USB drive
4.2
How to download and Install Rufus Portable on Windows PC
Click on the Download button to start downloading Rufus Portable for Windows.
Open the .exe installation file in the Downloads folder and double click it.
Follow the instructions in the pop-up window to install Rufus Portable on Windows PC.
Now you can open and run Rufus Portable on Windows PC.