TreeSize Free Portable For Windows
About TreeSize Free Portable
If you wait long enough, each hard drive will be too small. TreeSize Free tells you where your precious disk space goes. TreeSize Free displays the size of a drive or folder, including its subfolders. Expand folders in an Explorer-like manner and view the size of each subfolder. All results can also drill down to the file level. Scan operations run in threads, so you can see results while TreeSize Free is running. Disk Space Tools now also includes key features from our discontinued freeware NTFSRatio: TreeSize Free can display NTFS compression ratios and apply NTFS compression on directory branches.
Reviewed by Yasmin Souza Ferreira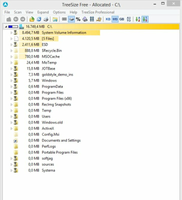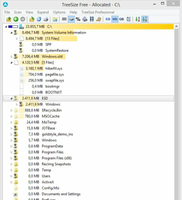 TreeSize Free Portable
for PC
Figure out which files take up the most space on your hard drive
4.62
How to download and Install TreeSize Free Portable on Windows PC
Click on the Download button to start downloading TreeSize Free Portable for Windows.
Open the .exe installation file in the Downloads folder and double click it.
Follow the instructions in the pop-up window to install TreeSize Free Portable on Windows PC.
Now you can open and run TreeSize Free Portable on Windows PC.