Waterfox For Windows
About Waterfox
Waterfox is an open source web browser. It is a branch of Firefox, developed by System1, the default search engine is Bing, and there are official versions for Windows, macOS, Android and Linux. It is known for its sophistication, compatibility, performance and privacy.
Reviewed by Paula L. White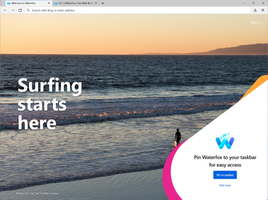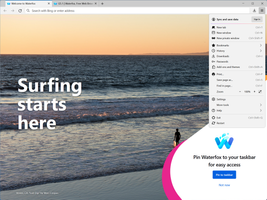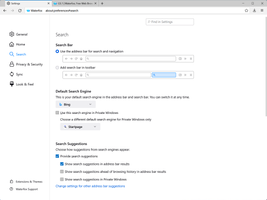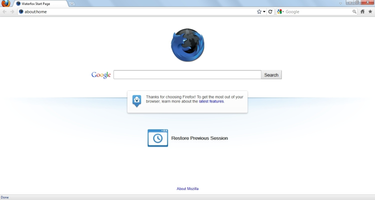 Waterfox FAQ
Waterfox is a lite web browser based on Firefox. It is lighter and faster than Firefox, as well as compatible with its extensions. However, it takes a while for the latest Firefox updates to reach Waterfox.

Waterfox is developed with privacy and speed as its priority. It also respects the user's privacy, not collecting any data or usage statistics.

The current owner of Waterfox is System1, a British company, which bought it in December 2019. The browser was launched on March 27, 2011 by Alex Kontos, its creator and current developer.

Using Waterfox is safer than using one of the more popular web browsers, as it does not collect usage data and is more respectful of user privacy.
Lightweight 64-bit Firefox-based web browser
G:5.1.12
How to download and Install Waterfox on Windows PC
Click on the Download button to start downloading Waterfox for Windows.
Open the .exe installation file in the Downloads folder and double click it.
Follow the instructions in the pop-up window to install Waterfox on Windows PC.
Now you can open and run Waterfox on Windows PC.