War Thunder For PC
About War Thunder
War Thunder is the most comprehensive free-to-play MMO military game focusing on WWII and Cold War aviation, armored vehicles and naval ships. Join now and take part in major battles on land, in the air and at sea, fighting millions of players from all over the world in ever-changing environments. Features include: • Over 2,000 highly detailed aircraft, tanks, warships, helicopters and other combat vehicles crafted from historical documents and surviving sources. • Over 100 maps representing major historical war zones. • Get an intense PvP experience in full combat missions with various difficulty settings for all playstyles and experience levels. • Rich PvE content, including dynamic historical campaigns and single-player missions. • Regular content updates including new vehicles, maps, missions and countries. • Keyboard, mouse and Hotas One support. • Stunning graphics, realistic sound effects and beautiful music create an atmosphere that completely immerses you in it.
Reviewed by Yasmin Souza Ferreira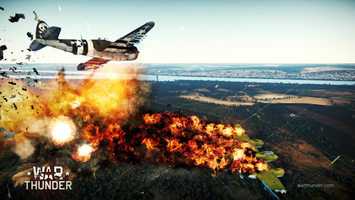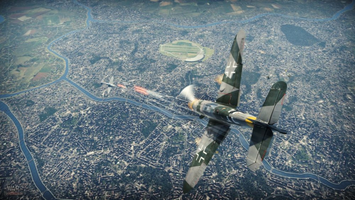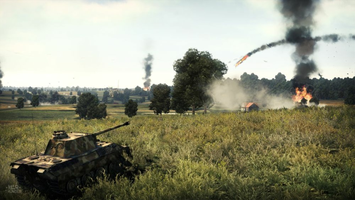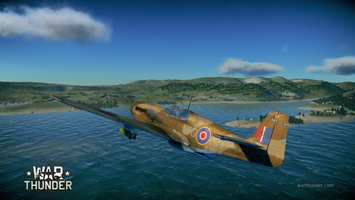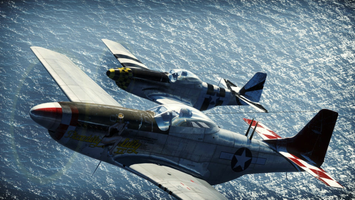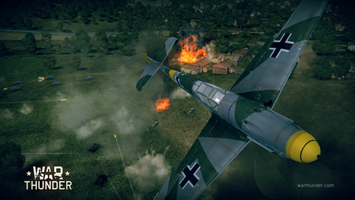 Information
Developer
Gaijin Entertainment
War Thunder FAQ
Yes, War Thunder is a free game. You can play without any restrictions, although you can also buy many new vehicles and skins directly from the in-game store or the Steam store.

No, you can't play War Thunder offline. You need a steady Internet connection in order to play. From the game mode selection menu, you can choose between several different servers to use the one that suits you best.

Yes, War Thunder has crossplay between PC and consoles. All players, both those playing on Windows and Mac, as well as those playing on Playstation and Xbox, can play together on the same servers.

No, Gaijin.Net Agent is not required to play War Thunder. The program simply keeps the game updated, which saves you some time, but it is not mandatory to have it installed.

Yes, War Thunder works seamlessly with any Xbox or Playstation controller or gamepad. Many gamers, however, prefer to use keyboard and mouse because of the advantage of having more buttons at their disposal.
How to download and Install War Thunder on Windows PC
Click on the Download button to start downloading War Thunder for Windows.
Open the .exe installation file in the Downloads folder and double click it.
Follow the instructions in the pop-up window to install War Thunder on Windows PC.
Now you can open and run War Thunder on Windows PC.