Simple Sticky Notes For Windows
About Simple Sticky Notes
This is an easy-to-use, completely free, fast and efficient note-taking software. Features: full unicode support; rich text support; colored and transparent notes; printable; snaps to desktop edges; hide/show all annotation options; auto-update.
Reviewed by Leticia F. Curry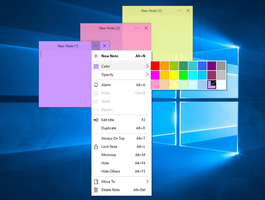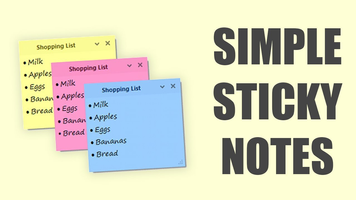 Information
Operating system
Windows 10, Windows 2003, Windows 8, Windows Vista, Windows, Windows Server 2008, Windows 7, Windows XP

Simple Sticky Notes
for PC
Create notes and place them on your desktop
6.2
How to download and Install Simple Sticky Notes on Windows PC
Click on the Download button to start downloading Simple Sticky Notes for Windows.
Open the .exe installation file in the Downloads folder and double click it.
Follow the instructions in the pop-up window to install Simple Sticky Notes on Windows PC.
Now you can open and run Simple Sticky Notes on Windows PC.