Alexa For Windows
About Alexa
Amazon Alexa, or Alexa for short, is an intelligent assistant launched by Amazon, originally used in the Amazon Echo intelligent speaker. It features voice interaction, music playback, to-do lists, an alarm clock, streaming podcasts, playing audiobooks, and providing instant weather, traffic, sports, and other features. Alexa can also use itself as a smart home system to control multiple smart devices.
Reviewed by Lizzie M. Walsh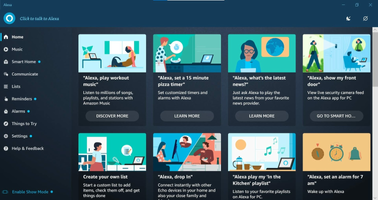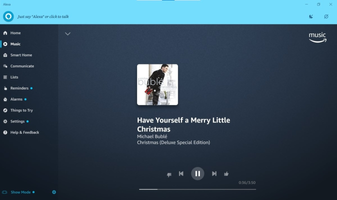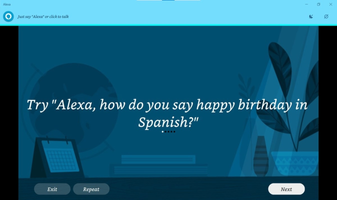 Information
Developer
Amazon Mobile LLC

Use Amazon Assistant now on Windows
3.25.1177.0
How to download and Install Alexa on Windows PC
Click on the Download button to start downloading Alexa for Windows.
Open the .exe installation file in the Downloads folder and double click it.
Follow the instructions in the pop-up window to install Alexa on Windows PC.
Now you can open and run Alexa on Windows PC.