HWMonitor For Windows
About HWMonitor
The Open Hardware Monitor is a free open source software that monitors temperature sensors, fan speeds, voltages, load and clock speeds of a computer.
Reviewed by Yasmin Souza Ferreira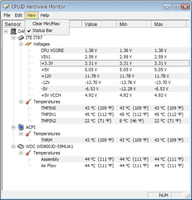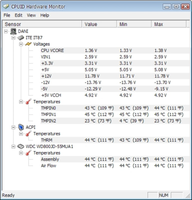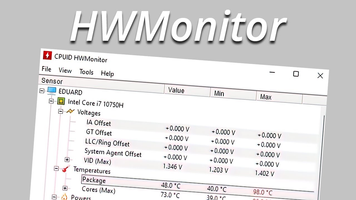 Information
Operating system
Windows 2000, Windows Vista, Windows, Windows 7, Windows XP
HWMonitor FAQ
With HWMonitor, you can stay up to date with the main performance parameters of the motherboard, the memory in use, the processor, the graphics card and the storage drives, including hard disks and SSD.

HWMonitor provides measurements of temperature, chip frequency, percentage of use, consumption or activity for each of the main components of your PC. Temperature can be measured in Celsius or Fahrenheit.

Yes, HWMonitor is free. With the free version you can monitor the performance of all the components on your PC. With the paid version you can monitor a PC remotely, use the native graph generator, and enjoy improvements in the interface such as the possibility to edit the name of the sensors or see the temperature of the desired component in the taskbar.

Constantly monitor your PC's hardware status
1.52
How to download and Install HWMonitor on Windows PC
Click on the Download button to start downloading HWMonitor for Windows.
Open the .exe installation file in the Downloads folder and double click it.
Follow the instructions in the pop-up window to install HWMonitor on Windows PC.
Now you can open and run HWMonitor on Windows PC.