HDD Regenerator For Windows
About HDD Regenerator
HDD Regenerator is a top-notch program designed to regenerate physically damaged hard disk drives. It can restore bad sectors that make data unreadable without risking data loss. HDD Regenerator is also portable, versatile, and reliable.
Reviewed by Vivian D. Stephens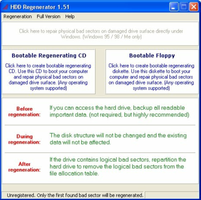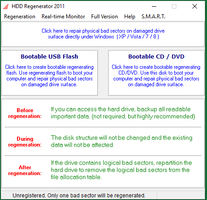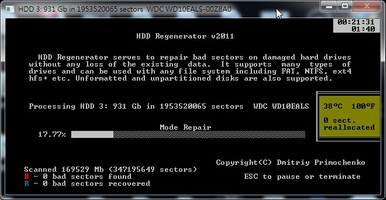 Information
Developer
Dmitriy Primochenko
Old Versions

Detect and repair physical bad sectors on an HDD
2011
How to download and Install HDD Regenerator on Windows PC
Click on the Download button to start downloading HDD Regenerator for Windows.
Open the .exe installation file in the Downloads folder and double click it.
Follow the instructions in the pop-up window to install HDD Regenerator on Windows PC.
Now you can open and run HDD Regenerator on Windows PC.