Malwarebytes AdwCleaner For Windows
About Malwarebytes AdwCleaner
Malwarebytes AdwCleaner is a free security tool that removes Adware, Foistware, Toolbars, Hijackers (spyware that changes your browser homepage) and PUPs (Potentially Unwanted Programs). You can use this tool to remove unwanted toolbars or third-party programs. Such 3rd party apps will usually come through software bundles (authors of particular free software agree to allow individual companies to "advertise" their crap often, during the setup process or later through annoying ads that act similar to pop-ups; when you open the application you can see ads running on your computer).
Reviewed by Vivian D. Stephens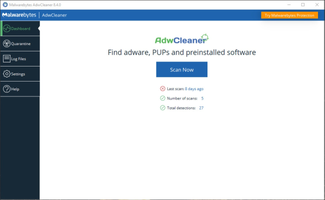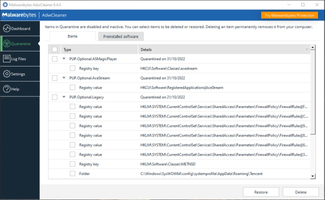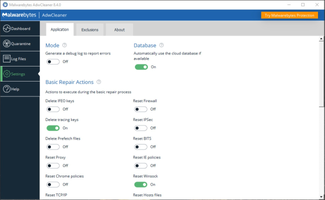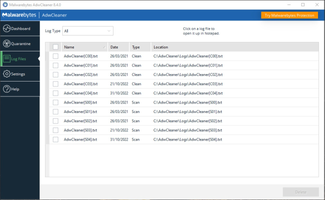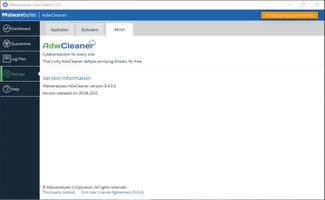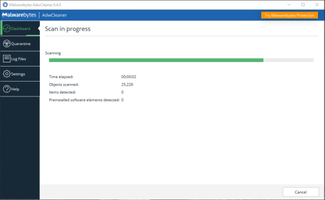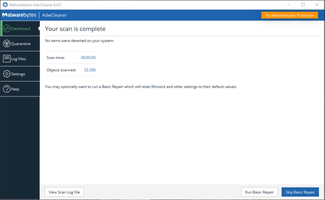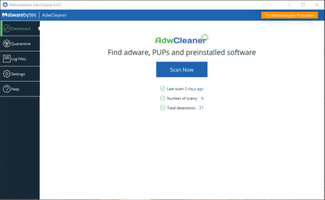 Information
Languages
English,French,German,Portuguese,Spanish
Malwarebytes AdwCleaner FAQ
Yes, Malwarebytes AdwCleaner is 100% safe. The app shows zero positives in VirusTotal and is widely regarded as a particularly effective anti-malware protection tool. It has no known security breaches.

Yes, Malwarebytes AdwCleaner is free. You can purchase the Premium version from the official Malwarebytes website, which offers additional features to increase your computer's security.

Technically, no. Although annoying, PUPs are not malware. Malwarebytes AdwCleaner, however, will detect and identify any PUP considered dangerous for your computer, and offers the possibility to remove it.

Yes, Malwarebytes AdwCleaner is portable. The program does not require any installation; it can be run from a USB memory stick, or directly after downloading it. This means you do not need to install anything on your PC.

Malwarebytes AdwCleaner
for PC
Remove adware from your computer
8.4.0
How to download and Install Malwarebytes AdwCleaner on Windows PC
Click on the Download button to start downloading Malwarebytes AdwCleaner for Windows.
Open the .exe installation file in the Downloads folder and double click it.
Follow the instructions in the pop-up window to install Malwarebytes AdwCleaner on Windows PC.
Now you can open and run Malwarebytes AdwCleaner on Windows PC.