Mechvibes For Windows
About Mechvibes
Mechvibes is an application that allows you to change the sound of the keyboard of your mobile device, whether it is a cell phone or tablet, of any operating system in the sound of your choice, this app contains a library of sounds never heard before with a wide range of tones that you can customize on your device, it also has room to chat with other users online and share sounds and concerns that may arise, it is a fairly friendly application, within the sounds you can find many that will catch your attention, from sounds of nature such as vehicles, artifacts, objects, animals, machinery, vehicles, airplanes, among others.
Reviewed by Lizzie M. Walsh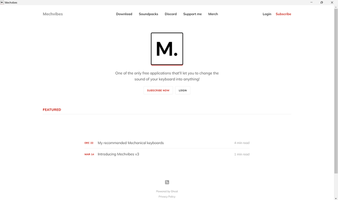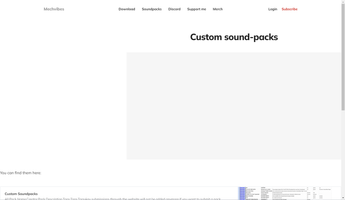 Old Versions
Enjoy the sound of a mechanical keyboard without disturbing others
2.3.0
How to download and Install Mechvibes on Windows PC
Click on the Download button to start downloading Mechvibes for Windows.
Open the .exe installation file in the Downloads folder and double click it.
Follow the instructions in the pop-up window to install Mechvibes on Windows PC.
Now you can open and run Mechvibes on Windows PC.