Notepad++ Portable For Windows
About Notepad++ Portable
Notepad++ Portable is a full-featured text editor with the following features: syntax highlighting and syntax folding, user-defined syntax highlighting and folding, PCRE (Perl Compatible Regular Expressions) search/replace, with vertical tabs and Customizable GUI for vertical document list, document mapping, auto-completion: word completion, function completion and function parameter hints, multiple documents (Tab interface), multiple views, WYSIWYG (print), zoom in and zoom out, Support for multiple locales, bookmarks, macro recording and playback, launching with different arguments, and more. Both 32-bit and 64-bit versions are included for optimal feature support.
Reviewed by Yasmin Souza Ferreira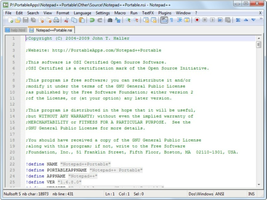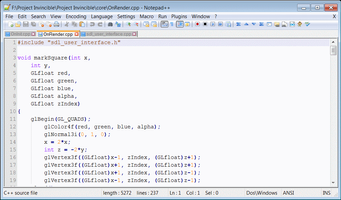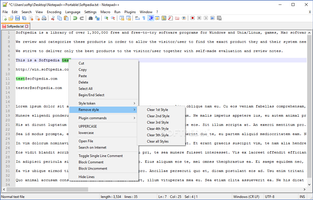 Information
Languages
English,German,Italian,Portuguese,Spanish

Notepad++ Portable
for PC
Mobile version of the complete substitute for Notepad
8.5.6
How to download and Install Notepad++ Portable on Windows PC
Click on the Download button to start downloading Notepad++ Portable for Windows.
Open the .exe installation file in the Downloads folder and double click it.
Follow the instructions in the pop-up window to install Notepad++ Portable on Windows PC.
Now you can open and run Notepad++ Portable on Windows PC.