About StressMyPC
StressMyPC is a great portable freeware application with a simple premise: test how long your PC battery can go before the battery dies. You can start and stop the stress test for the CPU, perform a hardcore stress test of the CPU, stress the GPU and perform stress tests for the hard drive.
Reviewed by Yasmin Souza Ferreira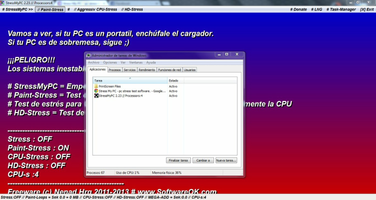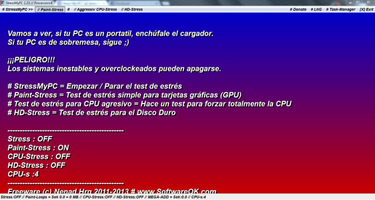 StressMyPC
Test your processor, graphics card and had disc
5.31
How to download and Install StressMyPC on Windows PC
Click on the Download button to start downloading StressMyPC for Windows.
Open the .exe installation file in the Downloads folder and double click it.
Follow the instructions in the pop-up window to install StressMyPC on Windows PC.
Now you can open and run StressMyPC on Windows PC.